2022 WEDA Summer Conference

WEDA's 2022 Summer Conference will be a
content-rich, fun and engaging WEDA adventure! We hope you'll join us in Bellingham, WA from August 9-11, 2022 to engage with incredible speakers, generous sponsors, the WEDA Board, our Conference Planning Committee, and our amazing hosts from the Port of Bellingham.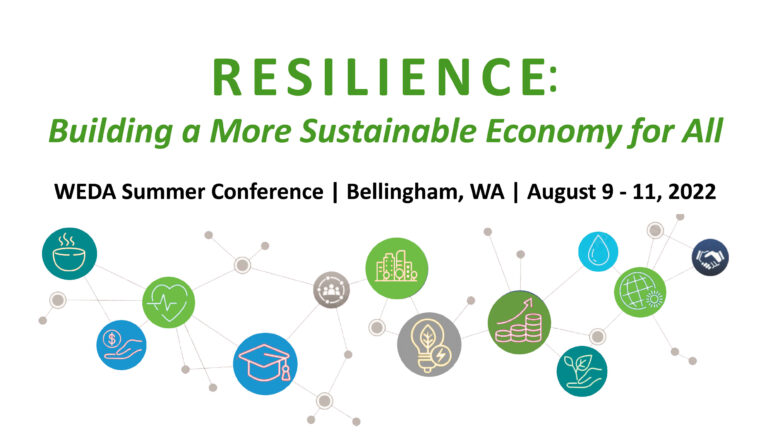 Discounts for WMBEs, Economic Developers in Need, Students & Retirees
As part of WEDA's ongoing Diversity, Equity and Inclusion outreach, Women & Minority-owned Business Enterprises (WMBEs) and equity-focused/ethnic organizations are offered significant discounts or scholarships on registration fees. Additionally, Policymakers, Economic Developers in Transition, Students and Retirees are often offered discounts or access to events and content for free.