Tools for you & Your Company
Helping Washington Businesses
The COVID-19 pandemic has caused economic development organizations around the state to pivot at a moment's notice, as new state and federal regulations and guidelines are released nearly every day.

To help our members stay up to date on the latest business resources, we've compiled a list of COVID-19 websites and downloads for your convenience.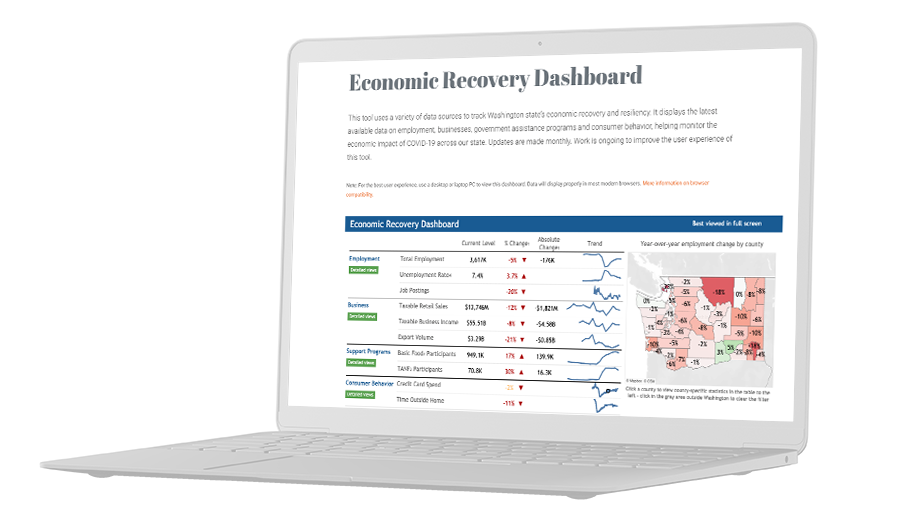 Economic Recovery Dashboard
This tool is provided by the Washington State Department of Commerce. It uses a variety of data sources to track Washington state's economic recovery and resiliency and is a valuable resource to help monitor the economic impact of COVID-19 across Washington.
Click the link below to easily access the latest data available on employment, government assistance programs, businesses and consumer behavior. 
Tools for Economic Development Professionals
Coronavirus Aid, Relief, and Economic Security (CARES) Act
Washington's Cities and Counties
Inclusive Assistance for Small Businesses
We update our COVID-19 resources regularly. If you have a new resource or link to share, or have any questions about the resources provided above, contact us.