Retaining, Expanding and Recruiting Jobs and Investment Across Washington State
Download WEDA's 2023 Legislative Agenda
About WEDA
Washington's Only Trade Association Laser-Focused on Economic Development
As Washington State's only trade association laser-focused on economic development, WEDA is committed to recovering, retaining, recruiting and expanding jobs and re-investment in Washington State. WEDA members include economic development organizations, cities, counties, ports, tribes, businesses, education and community-based organizations that prioritize economic development.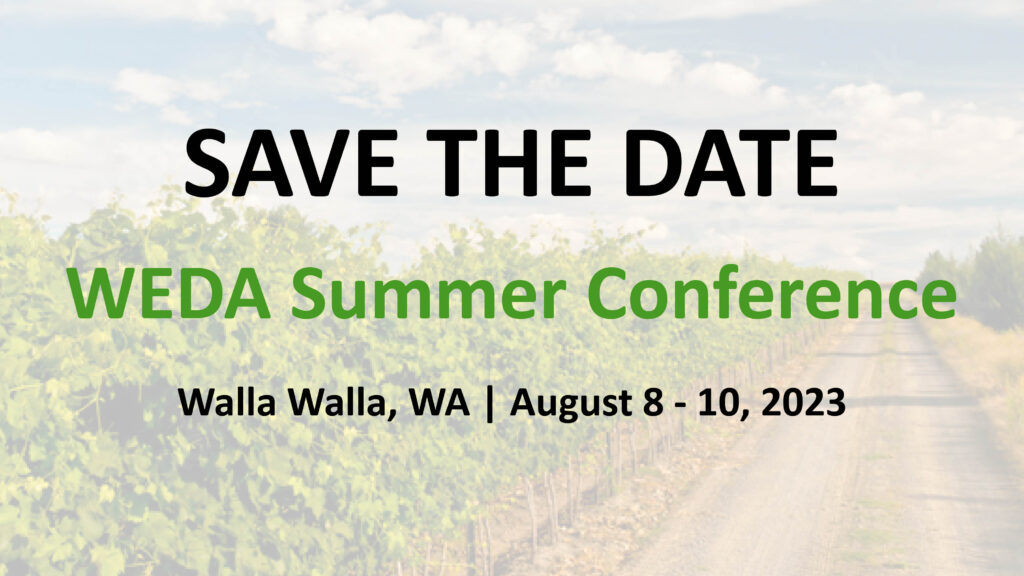 success stories
7 Cedars Resort
Jamestown S'Klallam Tribe opened the first phase of the 7 Cedars Resort master-plan, a five story, 100 room 4-Diamond hotel in Sequim, Washington. Despite the challenges of the pandemic, the Tribe has succeeded at creating an extraordinary experience on the Olympic Peninsula where the health and safety of the Tribe and the Community is their highest priority.
success stories
Port of Walla Walla
Ste. Michelle Wine Estates, the Northwest's oldest and most acclaimed wine company, and Railex LLC, a pioneer in transcontinental perishable produce distribution, are teaming up to create the first rail-based system to transport wine efficiently and sustainably across the U.S. The project's cornerstone is a new Wine Services Distribution Center which will be built adjacent to Railex's existing transload center in Wallula, Washington. Railex will invest $18-$20 million to build and operate the 500,000 square foot bonded wine storage and distribution center. It is scheduled to open February 2013.
What Being A WEDA Member Means For You
We're stronger together. When you partner with WEDA, you're joining a dynamic group of economic development professionals centered around improving local economies. Our community of collaboration works to improve the outlook for all of Washington State.
Be a part of the inaugural Economic Recovery Corps (ERC) program and host an #EconomicRecoveryCorps Fellow for 30 months of increased capacity for your organization!
WEDA hosted another excellent Technical Assistance (TA) Tuesday program for small business service providers today which was organized by the Washington Procurement Technical Assistance Center
Description: The Small Business Innovative Research (SBIR) program provides seed money to small businesses who are developing cutting edge technologies that may help federal agencies meet their research and development needs. If you are an R&D firm or developing high tech you may be a good match for
Find WEDA on Facebook and LinkedIn to keep up with the latest news and updates.